We're on call 24/7 for all your lock and key needs.
Thank You for Your Trust & Business
Will you share your experience with our locksmith service on one of these sites?
Word of mouth is our best form of advertising!
If you have any questions or concerns about your service, please contact us at 602-696-0763.
We Want Our Customers To Be Beyond Impressed
Old Glory Locksmith is located in Glendale. However, while we call Glendale home, we consider ourselves part of the community of the surrounding areas like Sun City, Peoria, Phoenix, El Mirage, Surprise, Goodyear, Buckeye, and Avondale. We love serving our customers in these areas, and we want to make sure every single one of them is able to speak fondly of the services they received from Old Glory Locksmith.
What We Help Our Customers With
At Old Glory Locksmith we can help residents and business owners in Glendale and beyond with lockout emergencies, lock installation and repair, as well as door lock re-keying services.
We've recently helped residents from surrounding cities like Phoenix and Peoria, as well as residents from Glendale with their lockout emergencies. In all cases, we were able to leave our customers in a better situation than the one in which we found them. One customer from Phoenix mentioned how prompt our services are and noted our commitment to excellence in customer service. Another car lockout customer stated that she was "definitely satisfied" with our services, leaving no room for interpretation with that statement. In addition, we had a house lockout customer note how patient Cory (the owner of Old Glory Locksmith) was with her, even in such a hurried and harrowing situation.
Why Old Glory Garners Positive Customer Reviews
Simply put, we strive to provide every single customer with the best service they've ever had. You'll see in our reviews that our customers use words like "excellent", "quality", "quick", and "satisfied". We want to hear these things from every customer, and consequently, we put the following traits at the forefront of our customer service philosophy:
Honesty: We are transparent and up-front about our services and our pricing. Chances are if you call us and let us know what your needs are we can give you an accurate price over the phone. Because we operate on the principle of honesty, you can be sure that we're not going to show up on the scene and try to take advantage of you in your time of need.
Availability: We want to be available to our customers when and where they need us. We are located in Glendale, but we service the surrounding areas as well. In addition, you'll be able to reach us for prompt service during a lockout emergency – even if it happens during a late night or an early morning.
Experience: We at Old Glory locksmith have years of experience with locks and keys. We can help get you back into your home or car after a lockout with minimal damage to the lock. When you call us for lock installation or repair, we make sure the job is done to a high standard because we know that your safety is on the line.
The bottom line is that we care about our customers, and we want to continue to provide the type of service that garners great reviews. Call Old Glory Locksmith today to see how we can help with your security needs.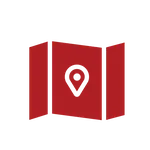 Local & Phoenix Locksmith
We take great pride in being a locally owned and operated company. We're invested in the Glendale, AZ community and the relationships we build which means you get a locksmith who cares.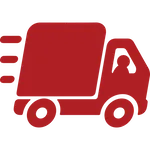 By providing mobile locksmith service, you get the utmost convenience. We are typically able to get you same-day service. We offer speedy locksmith service in the Glendale and Phoenix, AZ region. Contact us today.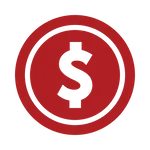 Honest & Affordable Locksmith
We're upfront with our service quotes which means you can count on us for top-quality work at honest prices. We also offer 50% off our standard labor rates if you're a military veteran or first responder.