Have you ever been in a frustrating situation where you've lost your keys or locked them inside?  An emergency locksmith can unlock your house, office, car or safe without damage to the lock, door or contents.  It happens to the best of us, but fret not! In Glendale, AZ there's a savior for such moments of panic – the Emergency Locksmith. This expert team is here to rescue you from the clutches of a lockout, providing swift and efficient services right at your location. Whether stuck on the road or stranded in a parking lot, their skilled technicians will aid you with the latest tools and techniques to quickly get you back on track. Say goodbye to the stress of being locked out and embrace the relief that help is just a phone call away!
What is an Emergency Locksmith?
An emergency locksmith in Glendale, AZ, is a professional who specializes in providing locksmith services quickly and after hours. They have the necessary tools and skills to handle different types of locks and keys. The essential advantage of an emergency locksmith is that they can come to your location, whether you are at home, work, or on the road, to assist with any lock or key-related issues. This includes services such as unlocking car doors and replacing lost or broken keys. Our emergency locksmiths in Glendale, AZ offer convenience and efficiency, ensuring you can quickly get on with your day.
Understanding Emergency Locksmith Services
Emergency locksmith services in Glendale, AZ provide a convenient and efficient solution for individuals locked out of their vehicles and other lockables. These services are designed to address lockouts and offer a wide range of services, including emergency lockout assistance, key replacement (*except vehicles), lock repair (*), and lock installation (*). The advantage of emergency locksmith services is that they come directly to the location of the lockout, saving time and eliminating the need for breaking your way in. With their expertise and specialized tools, emergency locksmiths can quickly and safely unlock locks without causing any damage. Whether it's a lost or a broken key, these professionals have the knowledge and skills to handle most any lock-related issue on the spot.
Comprehensive Services Offered by Emergency Locksmiths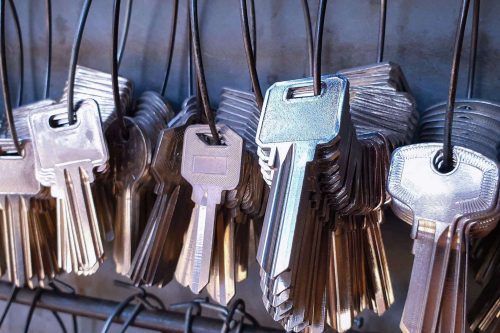 Some of the standard services offered by emergency locksmiths in Glendale, AZ, include:
Emergency Car Lockout Service: If you accidentally lock your keys inside the car, a mobile car locksmith can quickly respond to your location and help you access your vehicle without causing any damage.
House or Office Key Replacement: If you lose your keys or they get stolen, emergency locksmiths can create new keys on-site for various makes and models of locks.
Key Duplication: Emergency locksmiths can make duplicate keys to serve as backups, which can be helpful in emergencies.
Lock Repair and Replacement: If you're experiencing issues with your lock, an mobile locksmith can diagnose, repair, or replace it as needed.
Broken Key Extraction: If your key breaks off inside the lock, a mobile locksmith can extract the broken key and provide a replacement if necessary.
Lock Rekeying: If you want to change the keys to your locks for security reasons, an emergency mobile locksmith can rekey the locks, rendering old keys useless and providing you with a new set of keys.
Trunk Unlocking: If you can't open your car's trunk due to a jammed lock or other issues, a mobile locksmith can help you gain access.
Why Choose Emergency Locksmith Services?
Emergency locksmith services in Glendale, AZ offer convenience and peace of mind for owners locked out of their vehicle, building or safe. With mobile services, professional locksmiths can come directly to the location of the stranded car, eliminating the need for towing or traveling to a physical locksmith shop. These services are available 24/7, ensuring assistance is always a phone call away. Emergency mobile locksmiths have the tools and expertise to handle various lock and key issues efficiently and effectively. Whether it's a lost key, broken key extraction, or lockout situation, choosing Old Glory Locksmith services in Glendale, AZ, ensures prompt and reliable assistance whenever needed.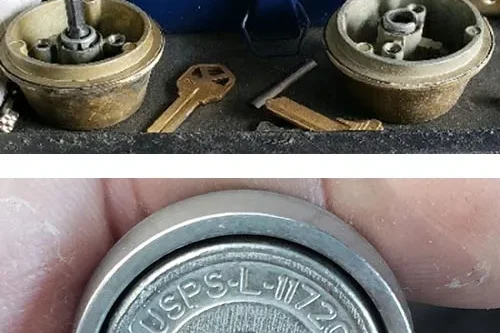 How do Emergency Mobile Locksmiths Ensure Safety and Security?
Old Glory Locksmith in Glendale, AZ plays a crucial role in ensuring the safety and security of valuables.  Our professionals are highly trained and equipped with the tools and expertise to handle various locks and key issues. One of the primary ways they ensure safety and security is through their ability to provide efficient and reliable services, including emergency lockout assistance, key duplication and lock repair. They also prioritize customer satisfaction by employing strict verification processes to ensure only authorized individuals can access our lockout services. Additionally, our locksmiths stay updated on the latest security technologies and techniques to offer cutting-edge solutions that protect against theft or unauthorized access. By providing prompt and secure services, Old Glory Locksmith contributes significantly to maintaining the safety and security of valuables in Glendale, AZ and the surrounding metro Phoenix area.
What Makes Old Glory Locksmith Service Stand Above The Rest?
Old Glory Locksmith service can stands above the average locksmith in Glendale, AZ by offering several key features and qualities that set it apart from the competition. Here are some factors that make Old Glory Emergency Locksmith services exceptional:
24/7 Availability: A standout mobile locksmith service should be available round-the-clock, including weekends and holidays. Car lockouts and emergencies can happen at any time, and having an available locksmith 24/7 provides customers with peace of mind and quick assistance when needed.
Rapid Response Time: A reputable emergency locksmith should prioritize short response times. When a customer is locked out of their car or dealing with an urgent lock-related issue, they want a locksmith who can arrive promptly to help them.
Skilled and Certified Technicians:  We employ certified and experienced technicians handling a wide range of locks and key issues. Proper training and qualifications ensure that the locksmiths can efficiently solve problems without causing any damage to the property.
Fully Equipped Mobile Units: An Old Glory mobile locksmith has a well-equipped service vehicle with all the necessary tools and equipment to handle various locks and fundamental problems on the spot. A well-stocked mobile unit enables the locksmith to provide efficient and convenient services without delays.
Wide Range of Services: Beyond unlocking car doors, a distinguished emergency locksmith should offer a comprehensive range of locksmith services. This may include lock replacements, key cutting, lock repair and more.
Transparent Pricing: Providing upfront and transparent pricing is crucial for earning customer trust. Hidden fees or surprise charges can create negative experiences. A standout mobile locksmith service should know to price clearly and provide accurate estimates before beginning work.
Excellent Customer Service: Exceptional customer service is a key differentiator. Polite, friendly, and knowledgeable staff who treat customers with respect and empathy will leave a lasting positive impression.
Positive Reviews and Reputation: An emergency locksmith service that stands out will likely have a strong reputation in the community. Look for businesses with positive customer reviews and testimonials, as this can indicate the quality of their services.
Licensed, Bonded, and Insured: A reputable locksmith should be appropriately licensed, bonded, and insured. This ensures the customer's property is protected and covered in case of unforeseen issues during the locksmith service.
Community Involvement: We're involved in the local community. Supporting local events or charities demonstrates a commitment to the community's well-being.
Conclusion
In conclusion, when you are in the frustrating lockout situation, there's no need to panic thanks to Old Glory Locksmith in Glendale, AZ. Their reliable and efficient emergency locksmith service is here to rescue you, no matter where you are stranded. With their skilled technicians and state-of-the-art equipment, they can quickly get you back on track, ensuring minimal disruption to your day. So, next time you're faced with a lockout or critical emergency, don't hesitate to contact Old Glory Locksmith for prompt assistance and peace of mind. Trust their expertise and experience to save the day and keep you moving forward.